E-Prescribing Market Size Worth $4,152.7 Million by 2026 | CAGR 21.4%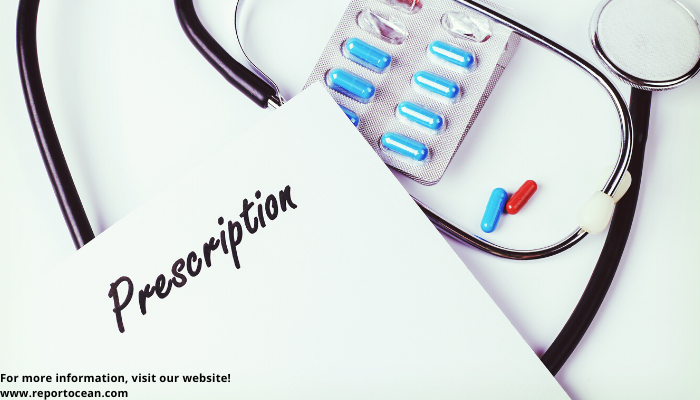 E-prescribing or electronic prescribing is an application that sends patient's prescriptions electronically from computer to chosen pharmacies. Electronic prescription permit physicians or doctors to select finest drug and provide more generic prescriptions to patients. E-prescription is a technological structure which reduces the medication error caused due to poor handwritten prescription, misunderstood phoned-in prescription or lost written prescription. E-prescription also provides medication history of patient to doctor in order to prevent duplication of presentation and harmful interaction of drugs. This is expected to boost the growth of the global e-prescribing market. Hence, the global e-prescribing market size was valued at $885.6 million in 2018, and is projected to reach $4,152.7 million by 2026, growing at a CAGR of 21.4% during the forecast period of 2019 to 2026.
The Global E-Prescribing Market is segmented based on Component, Deployment, End Users and Region:
Based on component, the e-prescribing market is segmented on the basis of solutions and services.
Based on deployment, the e-prescribing market is segmented on the basis of on-premise and cloud.
Based on end user, the e-prescribing market is segmented on the basis of hospitals, office-based physicians, and pharmaceutical.
Based on geographical region, the e-prescribing market is studied among North America (US, Canada), Europe (Germany, France, UK, rest of Europe), Asia-Pacific (Japan, China, India, rest of Asia-Pacific) and LAMEA (Latin America, Middle East, Africa).
Dynamics of Global E-Prescribing Market
Advancement in technological expertise, rise in focus on the reduction of fraud, abuse of controlled substances among healthcare institutions, need to curtail escalating healthcare costs and growing volume of patient data are the major factors fueling the growth of the e-prescribing market. Whereas, most healthcare systems in developing countries do not have an integrated and well-connected network which is a main hinderance in the path of e-prescribing market. Many healthcare professionals reluctant to adopt new and innovative healthcare solution because they lack the knowledge to operate on advanced HCIT systems and consider creating, maintaining, and using electronic systems to be a time-consuming task. This act as a restraint which sluggish the growth of market.
Major players covered in Global E-Prescribing Market Research
Allscripts Healthcare, LLC, Athenahealth, Inc., Cerner Corporation, Change Healthcare, DrFirst, Inc., eClinicalWorks, Epic Systems Corporation, Medical Information Technology, Inc., Practice Fusion, Inc., Surescripts are some major players included in research study of the global e-prescribing market.
Snapshot of Investment In E-Prescribing Market
Henry Schein Medical Systems unveiled Henry Schein MicroMD Version 12 software for office-based medical practitioners. This new software feature upgrades designed to help physicians operate more efficiently. DrFirst, Inc. launched "myBenefitCheckSM" service to provide real-time, patient-specific information regarding a patient's prescription, drug benefit coverage, as well as out of the pocket costs to providers.
Impact of Coronavirus on Global E-Prescribing Market
Entire world is affected by covid-19 and 'Isolation' and 'Social Distancing' are the need of an hour. E-prescription services are National health service (NHS) which sends prescription directly from general practitioner to a pharmacy. This requires no paper work and patient need not to visit pharmacy physically. In the prevailing situation, it is necessary for all general practitioner to provide electronic prescription services to their patient. Hence, this proved to be a lucrative opportunity for the global e-prescribing market to growth.
The global e-prescribing market is witnessing an exceptional growth in the past few years and is expected to continue this trend in the coming year as well due to rise in adoption of electronic prescribing and medication administration systems with benefits such as accurate communication among healthcare professionals and reduced adverse drug events, medication errors, and healthcare costs.
REQUEST FREE SAMPLE COPY @ https://www.reportocean.com/industry-verticals/sample-request?report_id=AMR640